We are an experienced team of dedicated professionals, ready to partner with upwardly mobile companies.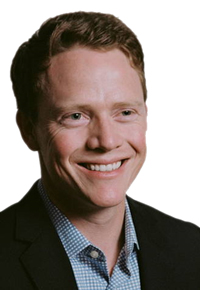 Alex Hoggan
Partner
Alex Hoggan is a co-founder of JC Koinon Industries. His primary responsibilities include deal-sourcing, investment selection, execution, and assisting portfolio companies in every way possible. Mr. Hoggan brings to JC Koinon Industries over 15 years of experience in private equity, corporate finance, mergers and acquisitions advisory, and general corporate strategy.
Prior to JC Koinon Industries, Alex was a Principal with Crosse Partners from 2007 to 2015. He was responsible for sourcing, evaluating, and structuring proprietary buyout transactions. Alex remains on the Board of Directors of many of Crosse Partners' holdings. With Mr. Hoggan's contributions, Crosse sourced unique investment opportunities and recruited top-tier executives to round out the management teams and leadership of each of its companies. Additionally, Mr. Hoggan devoted significant time to project management for Crosse's portfolio companies, with a particular emphasis on new industry business development, focused marketing initiatives, and overall strategy.
Before joining Crosse Partners, Alex led a deal team in the investment banking division of McGladrey LLP, a global accounting and consulting firm. Alex managed the successful completion of 18 merger and acquisition advisory assignments and served in a lead role for the rubber and plastics industry team, which completed several sell-side transactions during his five-year tenure. He also advised manufacturing, service, distribution and technology clients in a wide variety of industries, including medical products, aerospace and defense, healthcare services, consumer products, oil and gas, industrial services, printing and packaging, automotive and food/beverage.
Prior experience included a position in the wealth management group of Robertson Stephens, a San Francisco-based full-service investment banking firm. Throughout his career, Alex has had experience in portfolio management, analyzing and valuing companies for recapitalizations, leveraged buyouts, and mergers and acquisitions.
Alex earned his bachelor's degree from the University of Virginia.
JC Koinon Industries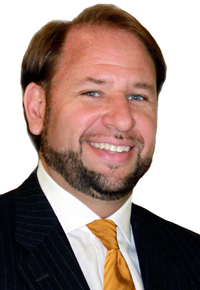 Benjamin Hall
Partner
Ben Hall is Chief Executive Officer of Golden State Medical Supply. Golden State Medical Supply, ("GSMS") is a value-added distributor and packager of generic pharmaceutical products. The company primarily sells to the federal government via the Veteran Affairs ("VA") & Department of Defense ("DoD") As well as the Bureau of Prisons ("BoP"), and Indian Health Services ("IHS"). Ben developed and implemented the business plan which greatly broadened the supplier base and the pharmaceutical products offered. He and his management team targeted the high value products to sell to select niches within the market / customers that the company serves. Revenues increased 15-fold in the last several years, well into nine figures, and profits accordingly.
Ben's career started in commercial banking and then progressed into investment banking. He worked with McGladrey Capital Markets and their predecessor firms where he sold multiple businesses with total valuations exceeding $500 million dollars. He also provided consulting services to a number of companies; GSMS was one of his clients.
Mr. Hall currently serves on the Board of Directors at GSMS, Gold Coast Medical Supply, and Credence MedSystems.
Ben was raised in Toledo, Ohio. He attended University of Louisville where he played varsity football for three years; he graduated with a BA from Miami University. Ben and his wife, Seda, have 5 children and he is an active volunteer in his community.
JC Koinon Industries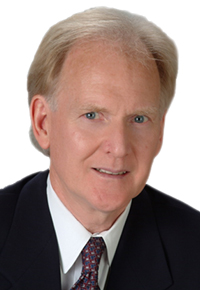 Gregg Soelter
Director, Business Development
Gregg Soelter directs the marketing and development initiatives at JC Koinon Industries.
Prior experience includes a business development role at Tucker Partners. He joined the firm in 2010 and is responsible for strategic business acquisition activity and promoting the firms long term expansion in business to business manufactured goods distribution.
Prior to joining Tucker Partners, Gregg was a director with Waveland Capital Group LLC, an Irvine, California investment banking firm providing services to high net-worth clients, institutional investors and corporate clients. Gregg has advised middle-market corporate clients in making strategic divestiture decisions for transactions ranging from $7 to $83 million in enterprise value. Over his 30 year professional career, he has held positions in general management, senior sales leadership, and business analysis.
Gregg graduated with a BA from the University of Washington; commissioned officer in the U.S. Army: U.S. Military Assistance Command, serving in Vietnam. A longtime resident of Bellevue, Washington Gregg is a member of St. Thomas Episcopal Church, and a community based charity planner and fund raiser.
JC Koinon Industries